More yarn on the way!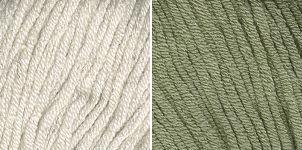 For a while I was entertaining the notion of making the Anniversary Sweater from Knitty for my husband or some other deserving man in my life. It sort of got pushed to the back burner in my mind, but today I found the yarn called for in the pattern (Katia Pisco, a cotton/linen/acrylic blend) at Elann.com for 55 percent off! I got 21 balls (2000 yards) for $50! I couldn't pass up a deal like that, so I will stash it away somewhere and pull it out when the time is right.

My husband is rolling his eyes really, really hard right now, because I wasn't supposed to buy yarn for more projects until I finish off the ones I already have. He's going to have to learn that it doesn't work that way -- it's all about the stash. Am I right, knitters? Back me up here!